About us
Squareme Media Production
Creative video agency specialized in beautiful creative sh*t
We make awesome video content for amazing brands and our creativity is off the charts. Don't believe us? Check our projects and don't be a stranger, we're just a call away.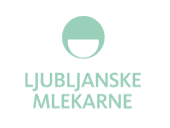 About Us
We help businesses transform emotions into motions.
Hey you! Squareme was established in 2013 by Luka and Sebastjan. We wanted to create a media production company to bring our crazy ideas to the world and have some fun along the way. And throughout the years we realized that actually, we're quite good at this stuff. But our work best speaks for itself, so take a look at our projects below.
More about us
Sebastjan Oblak
Executive director & Partner
The left hemisphere of the Squareme brain. Sebastjan graduated in Finance and International business and finished his last year of study at Queen's University in Canada while working as an intern at consulting firm PricewaterhouseCoopers. He soon realised that office work doesn't suit him, so he combined his business knowledge with his love of photography and video production, which started the Squareme story in 2012. Sebastjan is our organisational pillar who takes care of all the serious aspects of the Squareme video production with his business knowledge and experience while still manages to have fun (well, most of the time).
More about us
Luka Štigl
Creative Director & Partner
The right hemisphere of the Squareme brain. Luka has been working as a director, editor, and creative writer for over 10 years, creating numerous digital hits, directing more than 100 web and TV ads, several music videos, shows and films, whilst also creating two seasons of our successful Truplo VOD series -made completely in-house. He also upgraded his creative talent in the world of marketing and promotion while working 7 years as a senior promo producer for Slovenia's leading media house Pro plus. Luka represents the leading creative force of our agency, where he delivers its unique character with his crazy out of the box ideas.
More about us
More about us
Our Featured Projects
Projects fully crafted in house
"Exceptional feeling for storytelling and extensive knowledge of digital media is the unique formula of Squareme production."
Blaž Bezek
Head of S-VoD & Program Development, PRO PLUS d.o.o.
"The SQME team is an incredibly professional, committed, and responsive team, that is very skilled at their trade. Attention to detail reflects in the final look & feel of the product they deliver. I like ;)"
Špela Petač
Client Service Director, Saatchi & Saatchi
"I was absolutely thrilled by the added value, congruency, and creative edge of SQME team!"
Aljoša Bagola
Executive creative director, Pristop
"Good storytelling, understanding the bigger picture, flexibility, skilful problem-solving, professionalism and a good partnership… That's the Squareme team."
Martin Starih
Client service director